Find out more about our directors below.
RICKY NGAN, CFA – Founder and CEO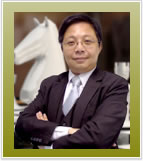 Ricky Ngan is our founder and CEO of Tengard. Ricky leads the company to build up its reputation as a major player in the financial industry known for its effective, highly innovative investment platform for clients and business partners. His experience in managing a 4.6 billion HKD governmental agency fund with good returns and being executive directors of listed financial institutions for years enable him to ensure that the client's aspirations are fully met. He is also the responsible officer for our investment arm.
MARY WU – Investment Management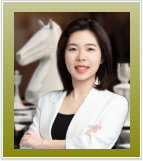 Mary WU, a research analyst, always appears on various Financial live platforms and regularly recommends stocks on Newspapers. She participates in overseeing all creative investment strategies and new investment concepts. She works directly with clients and business partners to develop the best solutions for effective business development and investment return. She is one of the teammates of our investment arm.