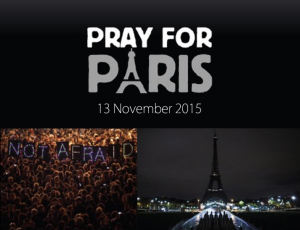 Regarding the terrorist attack in Paris last Friday, some clients may have concerns on their investment.
Immediate Impact
As our aggressive portfolio is fully being invested right now, so we expect a 4-5% downside impact is unavoidable.
The fear must definitely spread over the world and capital will flow into safe harbor like USD or gold in short run.
Medium term prospect
Because it is near the end of 2015 and the uptrend momentum is really weak in 2015, so we expect this incident may lead to a total negative return to most of the portfolios in 2015. We do not expect it is a double digit negative figure in portfolio return at this moment but we will closely monitor the development of markets and adjust the market if necessary.
Future prospect
We expect the market will not be affected in long run and the valuation will soon reflect the recovery momentum of global economy. Of course, clients must understand that short term volatility of performance is unavoidable.
We are still optimistic on the outlook of 2016 and will stay in full investment for upcoming rebound.
Ricky Ngan